The last six months have been hell and the next six months will be worse.
By election day, May 29, 2023, we'll have transitioned from Jason Kenney, the politician who went to great lengths to convince 'the people of destiny" that their sense of victimhood was justified to Danielle Smith, the politician and journalist who will add her unique blend of conspiracy theorist thinking to the list of indignities Albertans believe they've suffered at Ottawa's hands.
It will be trickier to hold Smith to account because she offers her own experience as a journalist to reject the role of journalism in democracy.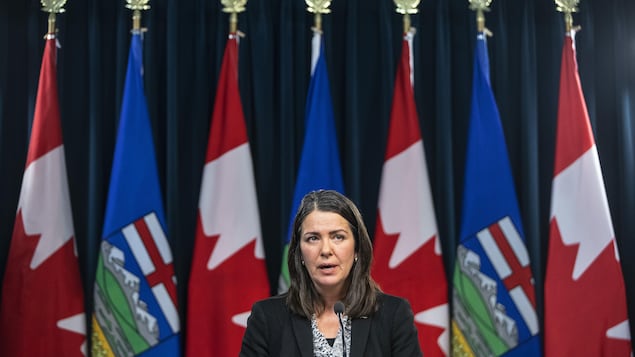 As Marsha Lederman said in the Globe and Mail, "Her depiction of journalism as a clickbait endeavour was more than a shot at reporters; it demonstrates a dismissal of a fundamental aspect of democracy – and perhaps more concerning, one she should be intimately familiar with."  
This is no trivial matter.
Facts, truth, trust
Maria Ressa is a Filipino-American journalist, together with Russian journalist Dmitry Muratov, she won the Nobel peace prize for their fight to safeguard freedom of expression.
Ressa says that without facts there is no truth, without truth there is no trust, and without trust there is no shared reality and we can't work together on the problems that confront us.
Ressa cites the historian Timothy Snyder who said: to abandon facts is to abandon freedom.
If you're wondering whether Alberta under a Smith government will descend into tyranny, consider this.
Lovefest or Occupation?
Depending on where you get your news, you believe the Freedom Convoy was the biggest lovefest since Woodstock or a lawless band of hooligans who took Ottawa and some border crossings hostage.
How can this be?
We all saw the TV footage, read the newspaper accounts, some of us were there or knew people who were there and experienced it firsthand. And yet our opinions about the Convoy are radically different.
The testimony of convoy organizer James Bauder provides some insight.
Bauder testified that:
he graduated from high school and became a consultant who traveled the world advising clients on policy, corporate governance, and risk management
as he passed through international airports, he developed an understanding of how CNN/BBC "distract" the government
he prayed for an answer to divisiveness in Canada and God said "unity"
he founded Canada Unity to unify Canada
the 2019 United We Roll convoy was a response to Rachel Notley and Justin Trudeau "ganging up on us."
the 2022 Freedom Convoy was a response to Bauder's conclusion that vaccines were dangerous and mandates were unlawful
Bauder, his wife and another trucker drafted a memorandum of understanding (MOU) to be signed by Canada Unity, the Governor General and the Speaker of the Senate.
if they signed the MOU Bauder would remove the Bearhug (Bauder described the Bearhug as a sign of love so it's unclear why its removal would be an incentive for the GG and the Speaker to sign the MOU)
the MOU signatories would order the federal, provincial and municipal government to cease all unconstitutional activity, reinstate all fired employees, and waive all covid fines.
It's unclear who was going to force Justin Trudeau, the premiers, the mayors, etc to bend to the will of the MOU's signatories, but Bauder assured the Commission that the Senate was the "root of all law" under the Helsinki Act and the Nuremberg codes (??) and had the power it needed.
Bauder declared the Convoy a success (if it unified Canada I missed it) and went home to prepare a lawsuit against those who he said had harmed him and his family.
I've got a law to fix that
Bauder's testimony is rife with factual errors which underpin his lack of trust in experts and his ignorance of the legal and political processes. Bauder acted on this misinformation and created havoc.
That's Bauder, what's Smith's excuse?
Smith used misinformation to gain power and once elected doubled down on misinformation by using it to enact new laws.     
Smith's Bill #1, the Alberta Sovereignty Act, will strengthen Albertans' belief that they've been abused by Ottawa. It will harden their resolve if Ottawa fails to yield and they'll become even more entrenched in their fantasy that they're better off splitting from Canada.  
Smith's legislative changes to make anti-vaxxers a protected class under Alberta's human rights legislation tells the anti-vaxxers they were right to flout public health safeguards and will increase the risk of illness and death the next time around. It's also extremely disrespectful of minorities that require protection from discrimination.
The Sovereignty Act and the 'rights' of anti-vaxxers will be challenged and defeated in the Courts, but the harm Smith will have inflicted on Alberta by passing these 'laws' in the first place will live on.  
Because, as Maria Ressa said, without facts, there is no truth, without truth, there is no trust, and without trust we cannot work together to solve the real problems we face.