This week we learned that in 2020 the Dept of Education published a document recommending that teachers discussing Nazi atrocities also include material showing the Nazi's policies strengthened Germany's economy.
Why? Because it's important from a diversity and respect perspective to "reveal both the positive and negative behaviors and attitudes of the various groups portrayed." What part of murdering 6 million Jews and 5 million Roma, Jehovah's Witnesses, gays, and disabled people don't you understand??
Education Minister LaGrange addressed this horrific recommendation in a Twitter thread rather than an official government press statement. (A curious omission given that 3 other ministers found time over the weekend to issue statements recognizing Metis Week, Victims and Survivors of Crime Week, and World Diabetes Day).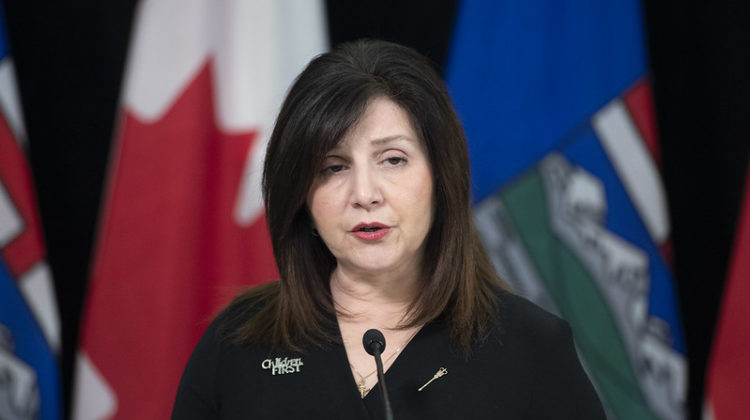 In her Twitter thread LaGrange said:
She had no idea the document existed
She told the Dept of Education to remove the document from all Alberta Education publications
It was concerning, unacceptable, and wrongheaded
There is no positive side to the murderous Nazi regime
This has nothing to do with the curriculum review process. Under no circumstances would her office approve horrendous content like this being taught to Alberta students.
She thanked those who brought it to her attention, and is meeting with 3 groups to inform them of the action she's taking to rectify the situation
Nope, not enough
The mainstream media caught up with the story after it exploded on social media. LaGrange categorically denounced it and Kenney completely disavowed it.
Lovely, but the document didn't magically write itself. Apparently, way back in 1984 some bright-light in the government created it, their superiors approved it, and it continued to exist right up to Nov 12, 2021.
And now it's come home to roost on LaGrange's doorstep.
It's not enough for LaGrange to promise to remove it from all government publications and move on (nothing to see here, folks).
LaGrange is accountable. She must examine the processes used by her department to create guidance documents in the first place, she must determine how such horrific documents are allowed to stand for so long, and most importantly she must explain why such documentation was not obliterated as part of the UCP's government's curriculum review process.
Because contrary to LaGrange's tweet, this has everything to do with the UCP's curriculum review.
If she's being honest about never approving "horrendous content like this being taught to Alberta students" then she can't implement the new UCP curriculum which has been universally criticized by parents, teachers, academics, and Indigenous leaders as racist and Eurocentric.  
Remember Kenney's friend, Chris Champion, who worked on the revamp of the social studies curriculum? Champion dismissed the notion that residential schools were part of a policy of genocide and said the inclusion of First Nation perspectives was a fad. His comments are examples of the kind of "guidance" that results in the Nazis-were-good-people-too thinking.
And this is where the Pacific Northwest tree octopus comes in.
Octopus paxarbolis
The Pacific Northwest tree octopus website was used by researchers studying critical thinking and gullibility in teenage students. The research required students to learn more about the tree octopus which could live on land as well as in the water, was on the verge of extinction because it had been over-harvested in the early 20th century for use as a hat decoration, and its main predator was the Sasquatch.
Most students believed this claptrap because they were given the assignment in school, they trusted their teachers and they were emotionally involved in saving an endangered species.
Many continued to believe the lie even after they were told the website was a hoax.
If bright young students believe the tree octopus exists even after they discover it's a hoax, how hard is it for them to believe residential schools were a blessing for poor little Indigenous children and colonialism was good for the Indigenous population, especially if these lies are presented as fact in the UCP curriculum.
Next Steps
No, LaGrange's Twitter promise to remove the 'good things about Nazis' document is not enough. She must (1) issue a press statement apologizing for the mistakes made by her department, (2) commit to removing all documents promoting the so-called positive side of atrocities, and (3) halt the implementation of the new UCP curriculum until she's reviewed the curriculum to ensure it does not include "horrendous content like this."
She should be able to manage (1) and (2) on her own, but she'll need the help of a brand new curriculum review team to ensure (3) is done without political or ideological bias.
Over to you Adriana.
PS: Can you talk with the Energy Minister about taking steps to protect this cute little octopus that lives in the coal mines on the Eastern Slopes?