In its Halloween message the Kenney government said today is a day filled with costumes, pumpkin carving, scary movies, and tasty treats. They encouraged everyone to follow the advice of our health officials so we can all enjoy the spookiest time of the year.
Sounds nice but the rest of the government's Halloween messages were not so benign.
The government returned to work this week. Its conduct was more than spooky as it refused to accept accountability for its ill-conceived policies and went beyond its usual mélange of obfuscation, misdirection, and trickery.*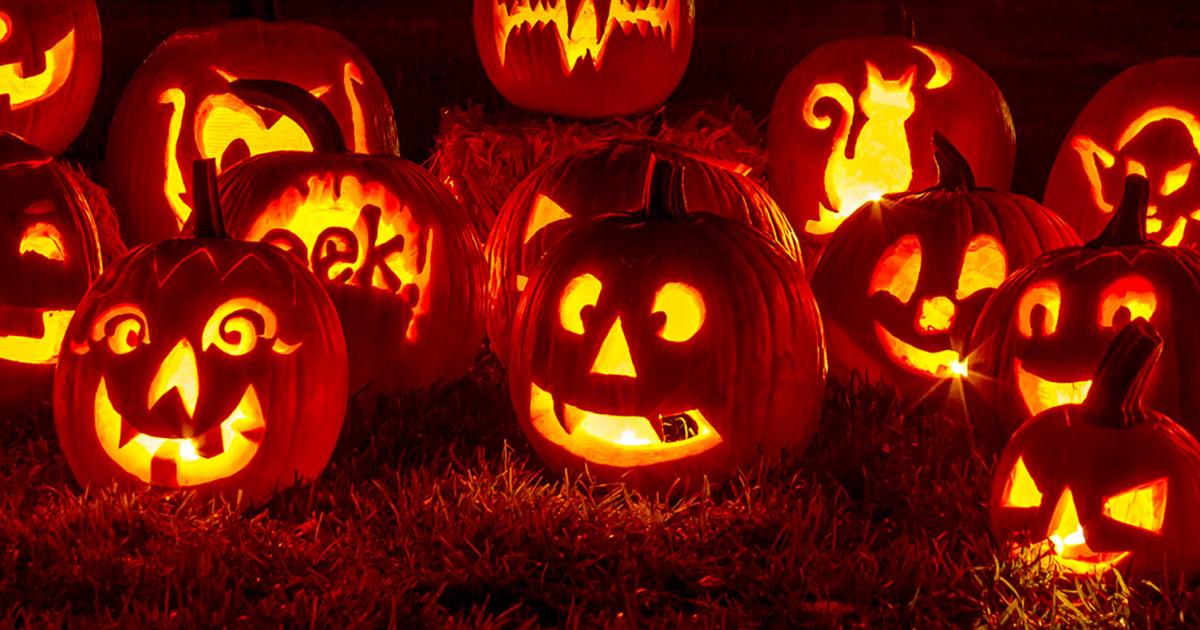 Here are some highlights.
The scary 'best summer ever'
Notley's Opposition grilled Jason Kenney on his "best summer ever" plan which saw covid cases skyrocket, surgeries cancelled, and ICUs burst at the seams. She said from Aug 9 to Sept 3 Mr Kenney and every single one of his ministers disappeared (she called it the David Copperfield cabinet) and called upon the premier and his ministers to explain themselves.
Kenney responded with the usual bafflegab, every jurisdiction suffered from covid, the government did not hide the modeling on the delta variant, and he and his ministers continued to carry out their duties while he was on vacation.
Then two ex-UCP MLAs joined the fray.
Drew Barnes asked why the premier blocked MLAs from representing their constituents by refusing to give them an opportunity to ask questions of the CMOH or support the NDP's call for an all-party committee to investigate the government's handling of covid. Kenney's ministers had no answers, they stonewalled as usual.
But when Todd Loewen asked whether the justice minister, the finance minister, and the environment minister continued to support the premier given his failed policy decisions it got interesting.
All three cabinet ministers professed undying allegiance to their boss, however the environment minister, Jason Nixon, went one step further. He attacked Loewen for standing by "while thousands of Albertans die."
This was a stupid thing to say because it reinforced Notley's point that ministerial inaction during Kenney's absence caused covid numbers to skyrocket and someone should be held to account. Perhaps Nixon understood that something bad happened as a result of Kenney's absence but his attempt to evade responsibility by pinning it on an ousted UCP MLA was ludicrous.
Halloween Message: if you want to deny accountability call someone else a monster.
Eek! – The Public Inquiry into Anti-Alberta Energy Campaigns
The Opposition asked energy minister Savage to explain why the government's War Room was still standing given the harsh criticism it received from Steve Allan. Savage deflected with the classic 'Eek! Look over there!" tactic saying the gazillions of dollars that flowed into anti-Alberta energy campaigns might be directed to attacks on carbon capture, hydrogen, or critical and rare earth minerals in the future. She tossed around the name of climate activist Tzeporah Berman in case Albertans were looking for someone to blame for this future injustice. (None of Savage's allegations are supported by the Allan Report).
Halloween Message: if you have no evidence to support your scary narrative, make something up.
Trickery and sleight of hand – equalization referendum
Sixty-two percent of those who voted on the referendum question (should the principle of equalization be removed from the Constitution) voted yes, but this 62% was less than a third of eligible voters. Nevertheless Kenney said the referendum provided a strong mandate to demand Ottawa treat Albertans fairly.
Leaving aside the obvious point that 62% of 33% is not a clear mandate, the UCP government wound up the rhetoric in the Legislature.
"Here we go," MLA Miranda Rosin said. Sure, Alberta could not unilaterally change the Constitution, but it would take decisive action.
What's the government going to do?
According to Rosin and Nicholas Milliken, Alberta won't settle for being treated as a second-class citizen. It won't allow other provinces to run surpluses and "shut down" our industries. It will continue the fight, demand a fair deal, and condemn Trudeau's appointment of Steven Guilbeault as environment minister because "we deserve respect."
In other words it will do exactly what it has been doing all along, stamp its feet and play the victim.
Halloween Message: If you don't get anywhere yelling at Ottawa, call a referendum to trick Albertans into believing you're doing more than yelling at Ottawa.
Bottom line
The government's Halloween message encouraged Albertans to enjoy the spookiest time of the year. Unfortunately, since the UCP were elected we've had to suffer through the spookiest and most treacherous era in our political history.
It's time to turn off the lights and send those clowns home.
*Alberta Hansard, Oct 25, p 5643, Oct 27, p 5739, Oct 28, p 5815 and 5819