"Parliament acted within its jurisdiction." – Supreme Court of Canada Reference re Greenhouse Gas Pollution Pricing Act
On Mar 25 Premier Kenney issued a statement followed by a press conference to respond to the Supreme Court of Canada's (SCC) ruling that the federal carbon tax is constitutional.
My first thought was: Did he run his comments by the lawyers?
Apparently so, they briefed him on the decision that very morning.
My second thought was: Yikes!
Recap
Alberta, Ontario and Saskatchewan vehemently opposed the Fed's carbon tax and asked the SCC whether it was constitutional.
The SCC replied: Yes, the Feds have the jurisdiction to enact the carbon tax as a matter of "national concern" under the peace, order and good government (POGG) clause of s 91 of the Constitution.
Mr Kenney reacted the way he always does when things don't go his way. He spouted righteous indignation sprinkled with misinformation and innuendo.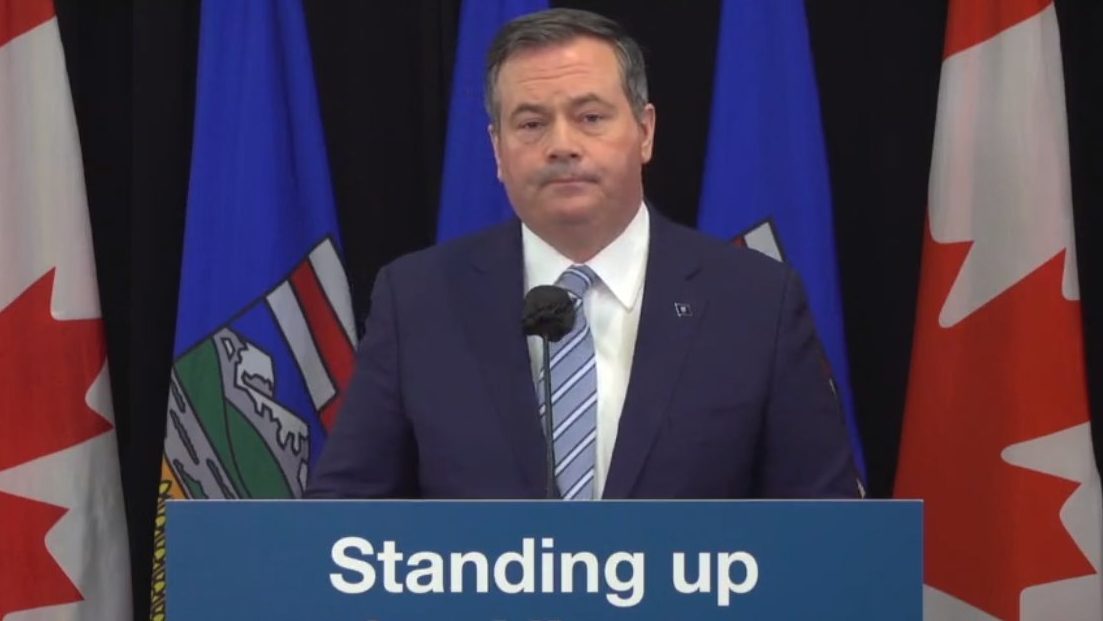 Did the Supreme Court run amok?
Kenney said the SCC had "discovered a new federal power that erodes provincial jurisdiction and undermines our constitutional system". He hoped this unprecedented intervention into provincial jurisdiction by the SCC is "a one-time only carbon pricing exception to the constitutional order."  
New federal power? Exception to the constitutional order? Wow, them's fighting words, let's grab Alberta and hightail it outta here.
No wait, we don't have to do that.
What the SCC actually said was the Feds have the jurisdiction to enact this law "as a matter of national concern" under the POGG clause (see above) and that "national concern is a well-established but rarely applied doctrine of Canadian constitutional law" and its application is "strictly limited."
So no, the SCC didn't invent something on a whim. It did not rewrite the rules of the Constitution. The national concern doctrine has been around since 1867. The fact it's rarely used doesn't mean it's new.
Next?
So what's Kenney going to do?
Is he going to create a made-in-Alberta carbon tax after spending years telling Albertans the carbon tax kills jobs and punishes people for filling up their gas tanks and heating their homes?
Who knows. All Kenney would say is he'd consult with Albertans and the allied provinces Ontario, Quebec, Saskatchewan, Manitoba and New Brunswick who fought valiantly by Alberta's side to rid Confederation of this the latest example of federal tyranny (sorry, that was over the top, all this talk of allies puts Ms Soapbox on war footing).
But seriously, it's not as if we didn't see this coming. Did no one in the Kenney brain trust put their minds to what they were going to do if the SCC ruled against them?
(Maybe he couldn't bear the thought that Rachel Notley was right).
"Ottawa elites"
Kenney stumbled further down the east vs west rabbit hole when he insinuated the SCC would never treat Alberta as generously as it had Quebec because, based on his experience in Ottawa, it was clear to him the "Ottawa elites" were much more sensitive to provincial jurisdictional issues emerging from Quebec than those coming from the West.
Who are these shadowy "Ottawa elites"? Is he referring to the nine judges presiding over the highest court of the land? If so, does it matter that some lived in the west before they moved to Ottawa to take up their positions as SCC judges?
Perhaps he's referring to "elites" in the Harper sense of the word. In that case would someone remind Kenney that of the nine SCC judges, 3 of the 6 who upheld the Fed's carbon tax were Harper appointees and 2 of the 3 who dissented were Trudeau appointees.
Tilting at windmills
Kenney took a moment to put the "clever commentators" in their place. Oh sure they said he was tilting at windmills and this lawsuit was just a political ploy, but let's not forget he won a "decisive" 4 to 1 victory at the Alberta Court of Appeal and a third of the SCC validated his position, and six provinces representing 80% of Canada's population thought this was a good idea.
So what.
Winning at the Court of Appeal but losing at the SCC is like winning in the semi-finals and losing in the finals—you still lost the championship.
Ditto for picking up 3 out of 9 SCC judges, a minority does not a majority make.
Lastly, the fact that the six "allied" provinces represent 80% of the population is irrelevant.
What matters is how they vote. In 2019 63% of Canadians voted for parties that supported a carbon tax.   
Onward!!
Predictably Kenney's press release/conference bristled with "fight" and "defend" language.
He said he's very concerned that the SCC opened the door to "the potentially unlimited exercise of federal reserve powers over areas of exclusive provincial jurisdiction" and he's not going to back down. He'll continue to defend our jobs, our economy and our powers under the federation.
I guess that's Kenney 2023 election slogan—jobs, economy, constitutional authority!
It will keep the lawyers employed if nothing else.