For obvious reasons the usual batch of Halloween witches and vampires, pirates and princesses did not ring our doorbell this year. So to mark a different kind of Halloween Ms Soapbox would like to tell you a story.   
It's about a magic mirror and a provincial premier named Jason who asks the magic mirror the question that troubles him the most.
"Mirror, mirror on the wall, who's the fairest conservative of them all?"
The mirror becomes misty. A voice (which sounds a lot like Erin O'Toole) says, "I'll give you a hint—conservatives are concerned about the decline of private-sector union membership because unions are essential to maintain the balance between what was good for business and what was good for employees."
Jason splutters, "What? My government just gutted labour protection laws, ripped up the government's contract with the doctors (who are leaving in droves, can you believe it?) and is going to fire 11,000 front line healthcare workers, forcing them into the non-union private sector. Oh, and my party just passed a resolution to make Alberta a 'right to work' province. What do you mean Conservatives are concerned about the decline of private-sector union membership?"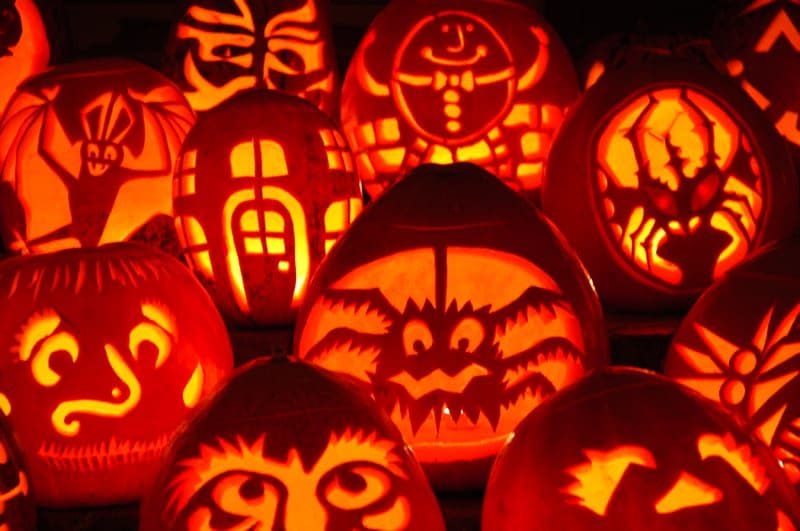 The mirror gazes implacably back at Jason and says nothing.
Jason tries again. "Mirror mirror on the wall, who is the fairest conservative of them all? Did I mention my relentless focus on the economy and GDP growth???"
The mirror shimmers. A voice (which still sounds suspiciously like Erin O'Toole) says, "GDP growth alone is not the be-all and end-all of politics. We must provide the right framework to create wealth so we can give back to those who need it the most, our frontline workers, our teachers, our seniors."
Nonplussed Jason changes the topic. "Mirror, mirror, yada, yada, my energy sector is Canada's lifeblood. I've created a never-ending non-public inquiry to ferret out the anti-Alberta energy nutbars, a war room that sucks at promoting the energy sector and my emissaries are traveling far and wide to tout pipelines…"
The mirror clears its throat. "No comment re: non-public inquiries, war rooms and emissaries, your energy sector contributes around 10% of Canada's GDP and employs around 4.4% of its population, that's not exactly the lifeblood of the country. And about those pipelines, Quebec won't stand for it, so Energy East and anything that looks even remotely like a pipeline expecting to go through Central Canada is a no-go. Sorry."  
Jason tugs at his collar. "Mirror, blah blah blah. What about jobs? My government will deliver jobs."
The mirror fogs up. Voices that sound like the CEOs of Cenovus and Husky speak in unison, "Consolidation of energy companies is the future. 2000 jobs will be lost in the Cenovus/Husky merger." An analyst adds, "Suncor expects 2,000 layoffs and Encana took Kenney's corporate tax cut and skedaddled across the border to the USA." A woman's voice, Ms Savage, Kenney's Energy minister whispers, "…heartbreaking, an unfortunate reality…"
Jason, not ready to give up, splutters. "Mirror, what about covid? I'm doing an outstanding job on covid!"
The mirror replies, "Yes, you're sticking with conservative ideology, something about the people exercising their personal responsibility, but it's not working. Alberta has roughly double the active cases per population as Ontario and is just slightly ahead of Quebec. Even Doug Ford is doing better than you."
"Doug Ford???" Jason is aghast. "Mirror, when it comes to healthcare I'm a far better conservative than Dougie. I'm creating a two-tier healthcare system; private healthcare and health insurance for those who can afford it and a watered-down public healthcare system for those who can't, what could be more conservative than that."
"Maybe so," says the mirror, "but an Environics survey taken this August says 9 out of 10 Albertans support a public healthcare system that covers everyone and is fully supported through taxes. And 6 out of 10 Alberta support its expansion." The mirror tsked. "Jason, you're out of step with your own province."  
Jason is crestfallen, but puts on a brave face and tries one last time, "Mirror, mirror on the wall who is the best conservative of them all?"
The mirror cackles and says, "The man who's trying to pretend he's a liberal, Erin O'Toole."
Moral: the times, they are a-changing, ultra-conservatives like Jason are being left behind.