Mr Justice Steeves' decision in Cambie Surgeries Corporation v. British Columbia (Attorney General) reads like a Scott Turow novel, albeit at a slower pace.
It includes all the major elements of a legal thriller: a law suit with white hats and black hats, ordinary people desperately searching for ways to alleviate their pain, entrepreneurs seeking financial gain, a constitutional battle that may forever change Canada's universal public healthcare system, all of which lands before a wise and thoughtful judge who meticulously considers the evidence presented in a trial lasting 194 days which included the oral and written testimony of 36 physicians, 17 patients, 40 experts and 75 witnesses, and delivers an 880 page decision in support of public healthcare.
The characters
The plaintiffs are Dr Brian Day, the Cambie Clinic, the Specialist Referral Clinic which provides assessments and referrals to Cambie, and some physicians and patients associated with those clinics.
Dr Day founded the Cambie clinic. He's a staunch advocate for private healthcare and doesn't come across as a sympathetic character.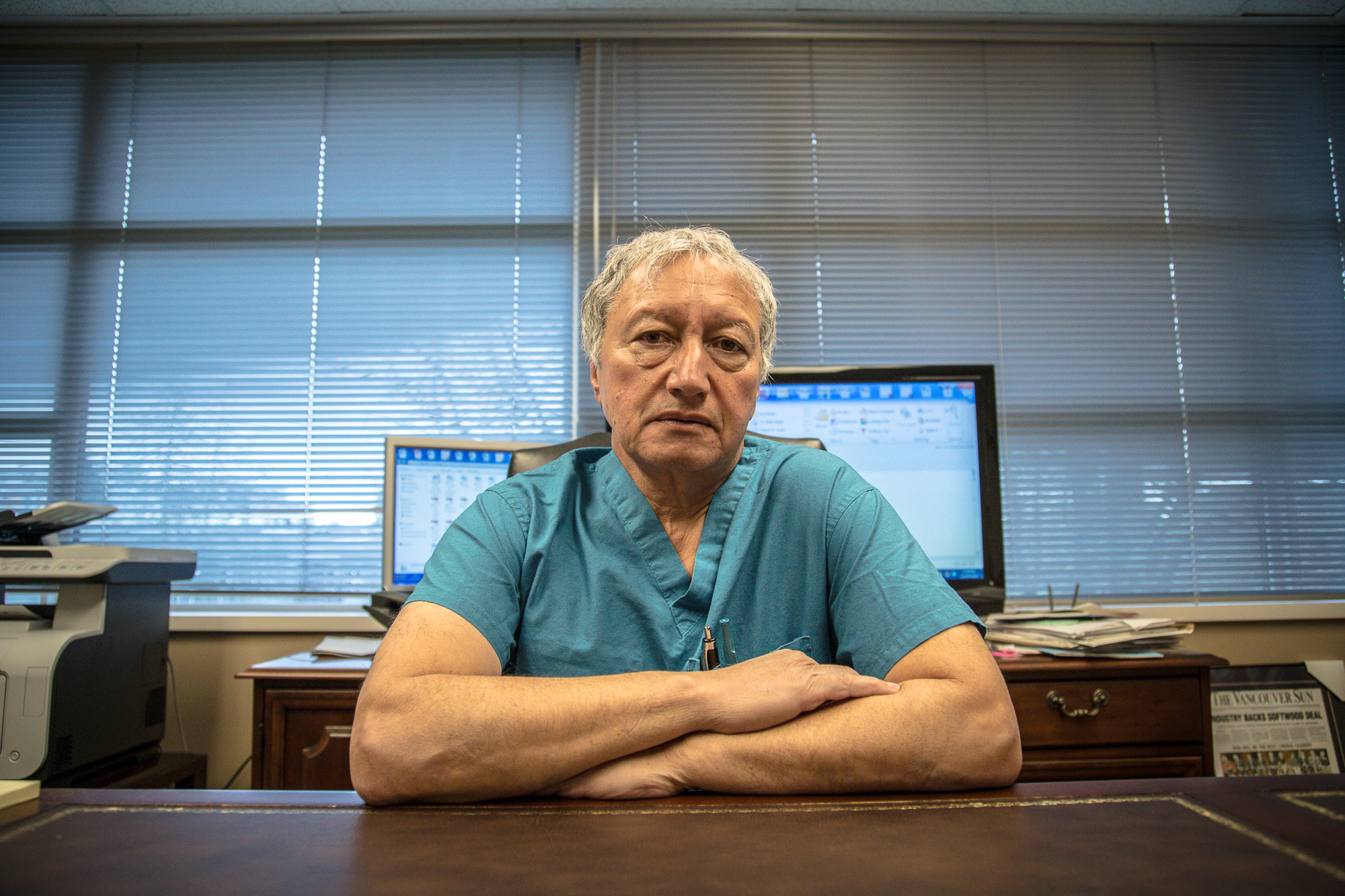 Dr Day's argues it's unconstitutional to deny patients, who can afford to pay, the option of obtaining private healthcare in the face of lengthy waits for such care in the public system.
He is not advocating for reducing wait times or increasing funding in the public system. And he admits that allowing patients to pay for medical services at private clinics will not reduce public wait times.
The defendants are the BC government, the federal government, and doctors and other advocates who argue laws which preserve the universal public healthcare system and ensure that access to care is determined by need, not the ability to pay, are not unconstitutional.
They also argue that allowing a parallel private healthcare system to emerge would undermine the public healthcare system by increasing costs and reducing capacity, and would exacerbate the inequity of access.
Law prof Lorian Hardcastle posted an insightful blog on the constitutional aspects of the decision this morning.
For a quick Soapbox take on the case read on.
The business of private clinics
Private healthcare clinics are a lucrative business that chew up a lot of resources.
Dr Day testified that 100 surgeons are affiliated with the Cambie Clinic. They're supported by a staff of 95 employees (nurses, front office staff, cleaners, etc).
The Cambie Clinic charges patients a facility fee that covers salaries, overhead and operating costs. The facility fee goes into general revenue, and a payment, similar to a dividend, is made to the doctors affiliated with the clinic. This payment is in addition to whatever the doctors receive from the BC government for their work in the public sector.
Doctors working at the Clinic and other private sector clinics earn two to four times more for procedures they perform in the private sector than for those same procedures in the public sector. One doctor said that in 2016/2017 he earned $240,000 in government billings compared to approximately $950,000 in private clinic billings.
Not surprisingly, some doctors say they've reduced their time in the public sector to spend more time in the private sector.
The details of how doctors' work is tracked and how their payments are calculated remain a mystery. Dr Day, the man in charge of Cambie, was unable to provide an explanation or documentation showing how this was done.
Not all experts are the same
Justice Steeves noted that experts for both the plaintiff and the defendant strayed beyond their areas of expertise at times, however he highlighted a number of serious concerns with many of Dr Day's experts that resulted in their opinions being given little or no weight.  
Dr Day took it upon himself to communicate with four of his experts in a way Justice Steeves said amounted to "counselling them to ignore, if not violate, their primary duty" as experts (namely to assist the court and not be an advocate for either party). Dr Day's communication with these experts "so tainted their evidence" that Justice Steeves gave their reports and testimony no weight.
Similarly Justice Steeves gave no weight to some of Dr Day's healthcare economists because their reports were (1) simply commentary prepared for CD Howe, (2) consumer information prepared for the Frontier Institute or (3) reports prepared for the Fraser Institute by someone who was "minimally" qualified as an expert on health policy and whose work suggested a "very narrow philosophical interest."
Interestingly, Justice Steeves noted that Dr Day himself was evasive and argumentative and rejected the doctor's evidence where it was contradicted by other witnesses or documentation.
Suffering
While it is true that elective surgeries are not, by definition, treatment for life-threatening conditions, the challenge facing patients attempting to access diagnostic and surgical procedures is fraught with physical and mental distress and cannot be ignored.
The testimony of patients appearing for both the plaintiffs and the defendants was heartbreaking.
The longer we fail to address the issues caused by a lack of timely access to the public healthcare system, the more desperate people will become and the more willing they will be to latch on to a private healthcare solution.
The sequel
Dr Day says he'll appeal Justice Steeves' decision. And if he loses at the next level, he'll likely appeal to the Supreme Court of Canada.
Everyone who supports Canada's public health system should thank their lucky stars that the decision the Supreme Court of Canada will be reviewing will be the magnificent 880 page decision issued by Justice Steeves.