On Feb 27, 2020 the Kenney government released Budget 2020. The day it was tabled it was under water, less than two weeks later it drowned.
It sank beneath the surface once and for all because of a snake (or some other creature) in a wild animal market in Wuhan, China that unleashed the coronavirus which could trigger "the most severe oil market shock in history by throttling demand from heavy industry and airlines."
To be fair, COVID-19 was unforeseeable, however Budget 2020 is fatally flawed because it continues to promote Alberta's one-trick pony economy and the nonexistent Alberta Advantage which will result in Albertans being worse off than they ever were.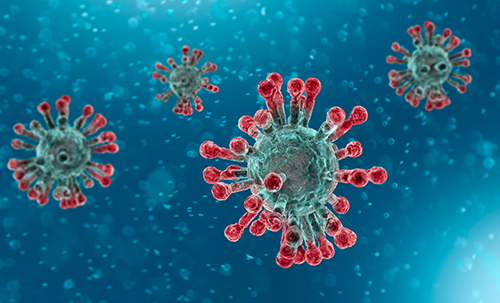 Same old, same old
Budget 2020 is a déjà vu budget; a cut and paste of Budget 2019 right down to its key economic assumptions.*
It forecast oil prices of $58 rising to $63 in 2022. The day the budget was released oil prices were around $45; less than two weeks later they were in free fall thanks to OPEC+ failing to agree on production cuts at their meeting in Vienna this weekend.  
Exacerbating Budget 2020's lack of credibility was the UCP government's reliance on revenue sources, like federal transfers and more investments, that are completely outside its control.
As is par for the course, there was no hint of implementing a provincial sales tax to provide a sustainable and predictable revenue source. If Alberta had a tax system like the other provinces, we'd have a $7.6 billion budget surplus this year. But no, if the budget won't balance Mr Kenney won't raise taxes, he'll simply cut deeper.
Cuts
Mr Kenney has repeatedly said Budget 2020 represents a minor cut, around 3%, and we should consider ourselves lucky he didn't adopt Ralph Klein's slash and burn approach to slaying the deficit.
This is a misstatement because:
It fails to account for population growth and inflation which put the cuts in the 15% range.
The 3% cuts aren't evenly spread across all ministries. For example, services to seniors will be cut by close to 20%, healthcare cuts are closer to 30% and post secondary cuts are a whopping 50%.
All Albertans are feeling the impact of these cuts and they're hounding their MLAs and taking to the streets to voice their dissatisfaction.
Waste
The government promises to reduce waste. That's good right, everyone hates waste, but we can't agree on what "waste" is.
Budget 2020 is no help. It promises to engage in activities that are "nimble", "attentive", and not "inefficient" without explaining how these will reduce waste.
Instead of mucking around on the edges, let's focus on some big ticket items, like the $30 million/year War Room, and ask the energy sector's CEOs whether the War Room has added value over and above that generated by their own public relations, investor relations and government relations departments. Heck, let's ask the industry associations and chambers of commerce as well. If the answer is no, then we can scrap the War Room and save $120 million over the UCP's four-year term.
Fat cat public servants
Public sector compensation is a hot button issue for those employed in the private sector who made good money when the economy was booming and are now unemployed or underemployed. They say the public sector should share their pain.
Leaving aside the obvious point that "share my pain" is not a persuasive argument, there appears to be an underlying assumption that the public sector is grossly over paid.
This is incorrect.
Economist, Richard Mueller, researched the public sector wage premium (the percentage difference between the earnings of public sector workers and private sector workers) from Jan 2006 to Dec 2017. He found the average wage premium in Alberta is 3.7%, which is below the national average of 5.7% and concluded there's not much scope to balancing the budget by taking an axe to public sector wages.
Of course, we could fire the lot of them, bringing public services to a grinding halt and increasing Alberta's unemployment rate which currently sits around 7%, but that would be cutting off your nose to spite your face.
Unemployment
Alberta lost over 100,000 jobs in the peak of the recession and needs 85,000 jobs to get back to pre-recession levels. Of major concern is the fact that half of Alberta's unemployed are young men with high school or less in education, consequently their skills don't match what employers require. Roughly half of these young men have signed up for retraining, the remainder have pulled out of the work force.
This is a serious problem. One would expect Budget 2020 to focus heavily on skills development, however its policies are inconsistent and contradictory. On the one hand Budget 2020 provides funding to upgrade trade skills, on the other hand, it cuts funding to post-secondary institutions, including trade schools, while at the same time fast-tracking newcomers to fill jobs the highly skilled tech sector.
This paradoxical approach does not bode well for Albertans hoping to enter or return to the workforce.
At the end of the day
There are many ways a budget can be derailed (cue the snake in the wild animal market), but there's no excuse for adding to the misery by turning our backs on the vulnerable and refusing to prepare Albertans, be they children or adults, for the future.
*Much of this discussion is based on the U of C School of Public Policy panel discussion, Mar 3, 2020. Panelists: Trevor Tombe (economist), Lisa Young (political scientist), and Janet Brown (pollster). Moderator: Rob Breakenridge (770 CHQR)